www.ptreview.co.uk
Written on Modified on
TDK Corporation (TSE: 6762) announced today that subsidiary TDK Ventures Inc. adds Agility Robotics, a leading maker of legged robots, to its growing investment portfolio. Agility Robotics is building the world's first commercially available humanoid robot designed to operate in human spaces, with humans, for humans, and around humans.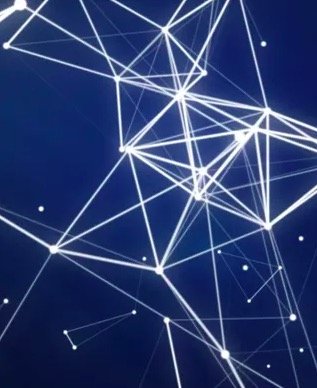 The company's newest robot, Digit, is designed for physical work in human spaces. Agility Robotics creates robots that are useful for doing work in real-world applications while emphasizing safety, hours-long utility between charging, and true flexibility.

Agility Robotics manufactures bipedal robots for application across markets such as last-mile logistics, warehouse manual labor, telepresence, automated inspection, entertainment, and academic research.
Its advanced humanoid robotics platform, Digit, can navigate our everyday world of stairs, obstacles, and diverse terrains in tandem with humans, and perform a diversity of tasks such as sort, carry, unload, deliver, and more.
TDK Corporation will leverage its extensive experience in sensor fusion, next generation batteries, power management solutions, electronics components, AR/VR, and manufacturing to support and extend Agility Robotics' vision.
"At Agility Robotics, we are focused on developing the highest performing bipedal robots that can operate with humans, in human spaces, to do meaningful work," said Damion Shelton, CEO and Co-Founder of Agility Robotics. "With TDK's world-renowned expertise in sensors, batteries, power management, and electronics, the addition of TDK as an investor and strategic partner represents a very beneficial opportunity to expand our robot capabilities. We are thrilled to work with such a strong industry leader who understands our technology, business model, and mission, and is committed to delivering meaningful synergies."

Digit is equipped to handle tasks in applications as varied as logistics, last-mile delivery, and disaster recovery, with significant opportunity for societal contribution. Agility Robotics is currently working with a number of industry leading partners such as Ford Motor Company to deliver solutions in these application spaces.

"TDK Ventures is excited to invest in and partner with Agility Robotics, especially with two of the best possible co-founders to make this happen: Damion Shelton, who has the rare combination of business insight and technical depth necessary for such a venture, and Jonathan Hurst who has two decades of focus on the science and technology behind legged locomotion. We are extremely impressed with what they and their team have accomplished. Digit can be deployed for Fortune 500 customers in real world situations today to do real work," said Nicolas Sauvage, Managing Director, TDK Ventures. "Furthermore, Agility's emphases on safety and energy efficiency are remarkable, and critical to unlock meaningful use-cases for customers. TDK looks forward to making significant contributions to the technology and business and help accelerate their success."

​TDK Ventures invests alongside the co-lead investors Playground Global and DCVC. "As investors across the logistics ecosystem, we know all too well the challenges facing retailers and logistics companies in hiring hundreds of thousands of people during surges in demand like the current pandemic and, more commonly, holiday seasons," said Bruce Leak, partner at Playground Global and Agility Robotics' board director. "With Digit, Agility Robotics is uniquely positioned to provide a practical and scalable solution for businesses that also improves human safety."

​"DCVC's core thesis is that Deep Tech innovation, which Agility truly embodies, delivers more economic benefit, more equitably, to more people, more quickly than broken 'business as usual' approaches," said Matt Ocko, Managing Partner at DCVC and Agility Robotics' board director. "Agility's robots over time should help get goods, essential items like food and medicine, and even services to more people, for less money, while safely and respectfully empowering human co-workers along the way."

www.tdk-ventures.com