www.ptreview.co.uk
Written on Modified on
Manufacturers, design engineers and machinists can now freely position and hold workpieces on large surfaces thanks to norelem's new magnetic clamping balls.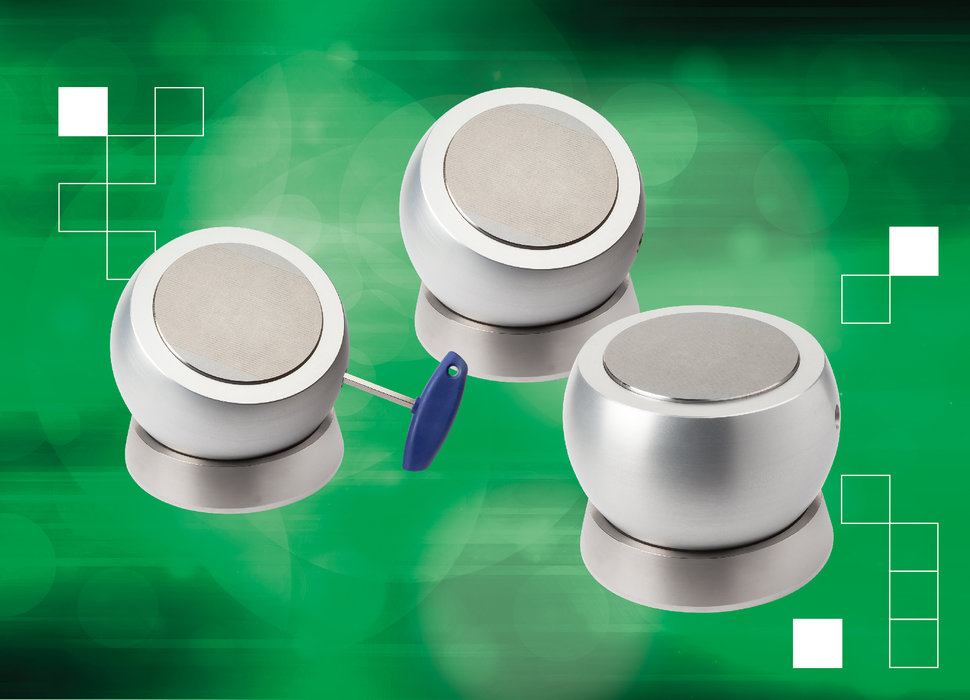 Quick and flexible holding of components is essential in tool and die making. Tool makers must be able to laser weld, polish, assemble and adjust parts so that they fit together properly, with maximum flexibility and efficiency. With norelem's magnetic clamping balls, rapid clamping and releasing is now possible.
Available in four different sizes with magnetic faces of 80mm to 160mm diameters, the workpieces are clamped through a permanent magnet. The magnet has a nominal magnetic force of up to 100 N/cm², which can be switched on and off using a hexagonal key. When the key is rotated 120°, the magnet's force is fully realised, while partial clamping force is also possible so that parts can be easily positioned.
Marcus Schneck, CEO of norelem, said, "Efficiency and increased productivity are the name of the game in engineering, and with our new range of magnetic clamping balls, engineers can speed up their processes when machining and tooling.
"Using a simple turn of a key, workpieces can be adjusted quickly, providing an unobstructed surface for the engineering task at hand."
The magnetic clamping balls can swivel up to 90°, depending on the workpiece geometry and weight. To ensure a high-quality finish, the magnetic face has a fine 1.5mm poling and is mounted in an anodised aluminium globe. To globe is held in position by a stick/glide effect and lays in a leather lined, chemically nickel-plated steel ring.
For more about norelem in the UK and its range of components, please visit https://www.norelem.co.uk/gb/en/Home.html