www.ptreview.co.uk
Written on Modified on
The RS 05-2 robot system can be used in all areas where fully automated production of workpieces, weighing up to 5 kg, is required. Particularly in precision engineering and medical technology, the RS 05-2 shows all its advantages, such as compactness, high variability both in the rack storage and in the clamping device and gripper insert. A newly developed finger change on the gripper allows truly flexible production for the first time in small robotics – can also be used as a double gripper for even faster workpiece changes.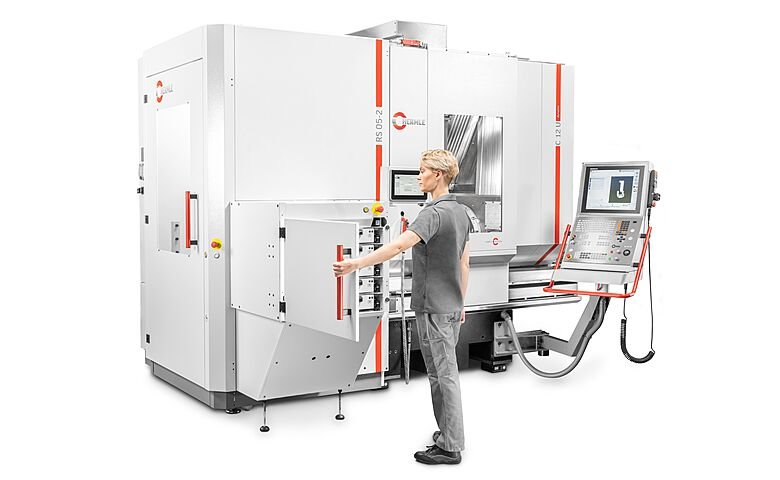 Automatically produce more

The combination of NC-controlled long-stroke clamp and the new automatic finger change allows workpieces to be changed fully automatically. In combination with the individual parts supply using infinitely adjustable Hermle universal matrices, the innovative RS 05-2 robot system increases productivity in an unprecedented way. And here is one of its greatest advantages: Grippers and clamping devices adjust themselves fully automatically to the workpiece blanks – in a very large and coordinated gripping and clamping range – so that manual intervention is virtually eliminated.
Three individually selectable rack storage variants ensure optimum provision of parts.
Single storage

The single storage with two universal dies is already a highly efficient solution for numerous applications, making flexible and profitable automation possible.
Drawer storage

The perfectly docked drawer storage for maximum storage in the smallest of spaces. Storage solutions with 4, 5 or 6 individual drawers available. A number of standard and easily adjustable universal dies quickly adapt to any workpiece shape. Even oversized workpieces can be changed and machined without any problems.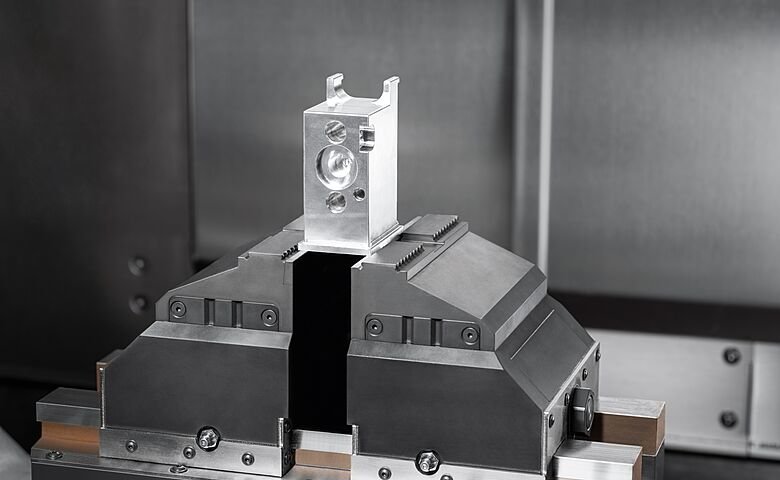 Pallet storage


Perfectly integrated: The rack storage solution for up to 67 small pallets depending on the type of pallet. It offers maximum capacity and allows ergonomically perfect setup during the primary processing time.
The RS 05-2 robot system can be adapted to various Hermle machining centres:C 12, C 22, C 32, C 250 or C 400. With an installation area of only 2 m2 , the RS 05-2 robot system always provides free access to the working areas of the machines, regardless of whether the system has been adapted at the front (C 32, C 250 and C 400) or at the side (C 12 and C 22).
Easy handling

The RS 05-2 is fully integrated into the Hermle software environment and is correspondingly easy to operate via the touch screen – just like a stand-alone machine. There is hardly any need for manual intervention.


Hacs

The Hermle "Automation-Control-System" (HACS) is the proven control software from Hermle. Intuitive operation and a clear structure help to prevent errors. The operator has a clear view of all relevant data including system overview, work plans, sequence plans and tool overview. Forecast of runtime and tool usage. All workpieces are automatically ranked in the sequence plan as soon as they are set up. The priority of machining can be adjusted at any time. And all of that with drag and drop plus optimum visualisation.
www.hermle.com