www.ptreview.co.uk
Written on Modified on
Delta, a global provider of power and thermal management solutions, today announced it will showcase a series of energy-efficient power solutions at Power & Electricity World Africa 2019. Among them will be its modular three-phase uninterruptable power supply (UPS) system DPH 500kVA series, which provides the ultimate MW power protection with fully rated power (kVA = kW), while offering industry-leading power density of 50kW in a 3U module. From its range of photovoltaic (PV) inverters, Delta will show the M125HV series, an inverter that boasts peak efficiency up to 99.2% as well as 1500Vdc input voltage, thus, suitable for large-scale solar PV power plants.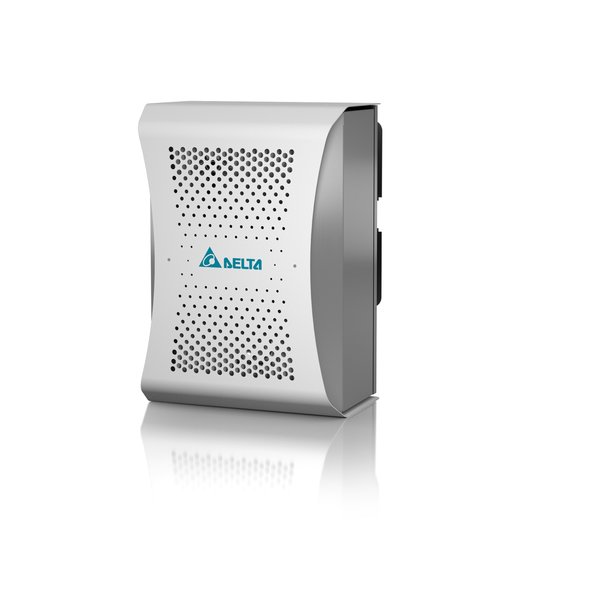 Commenting on its presence at Power & Electricity World Africa 2019, Motaz Al Ma'ani, Delta's senior director and general manager for the Middle East & Africa, stated: "With many of the world's major cities looking to embrace the Smart City concept, Delta will demonstrate how its technologies help realise the efficiency, safety and environmental benefits that smart cities offer citizens. As a recognised pioneer in energy-efficient power products and solutions, Delta excels in providing leading power solutions that help our customers lower their carbon footprint."
Delta's UPS systems and datacentre infrastructure solutions have been developed to support an uninterruptable flow of data to secure data exchange between the devices and components that underpin smart cities. Delta's portfolio of innovative and energy-efficient UPS showcased include:
• Innovative, modular UPS technologies, like the DPH series, ranging from 50 - 300/500/600kVA. This system offers the world's highest power density of 50kW in a 3U module, providing both the ultimate MW power protection with leading power performance and superior reliability. The DPH Series UPS facilitates the ideal modular power protection for MW data centres, to help them achieve outstanding total cost of ownership optimisation.
• Delivering reliable power with greater energy-saving features, the RT 1-3kVA UPS is an online double-conversion UPS which provides consistent sine-wave power to critical equipment. The RT 1-3kVA UPS features an output power factor of 0.9 and best-in-class AC-AC efficiency of up to 94%, resulting in greater energy savings.
• With 5G set to soon become the communication backbone for the Internet of Things (IoT) and smart cities, Delta's BoxD will to help accelerate its deployment. The BoxD Small Cells series is ideal in environments where space is scarce or site density needs to be increased cost-effectively. From Delta's smallest DC powered units to its largest model – which can be outfitted with battery backup, Li-Ion technology, UPS and an AC Inverter - Delta's Small Cells can cope with increasing traffic needs, network coverage and capacity challenges.
For energy data management, Delta's ORION is a single full site controller solution for any size system, supporting up to 128 rectifiers. ORION is easily expandable with CAN bus communication and a range of front-end modules, providing full site control, and allowing management of all power system features. ORION is hot-pluggable, and supports easy configuration, monitoring and battery management.
• With renewable energy underpinning the ethos of smart cities as well as being a fundamental power source for them, Delta will show its energy solutions for residential and commercial applications. These include:
- Its Hybrid E5 energy storage system, developed specifically for residential applications as it boasts high DC charging efficiency up to 95% between the PV array and the battery. It offers simplified installation with a separate inverter and cabinet, while the smart monitor controls the E5 inverter and battery and also sends data to a mobile graphic interface. It boasts a high peak efficiency (PV to grid) of 97.2% and nominal continuous power output of 5.0kW.
- Delta's new 3-phase M125HV series string inverter has been specifically engineered for commercial applications. It offers a maximum of 140kVA output power, active cooling, and industry-leading peak efficiency up to 99.2%. These high-power and high-efficiency string inverters are ideal for maximising the return on investment from large commercial and ground-mounted photovoltaic plants with megawatt-sized solar arrays.

Visitors are invited to attend Delta's stand at the Power & Electricity World Africa 2019: Hall 2, stand B31. The show will be held from 26 - 27 March at the Sandton Convention Centre, Johannesburg.